Kilimanjaro Routes Overview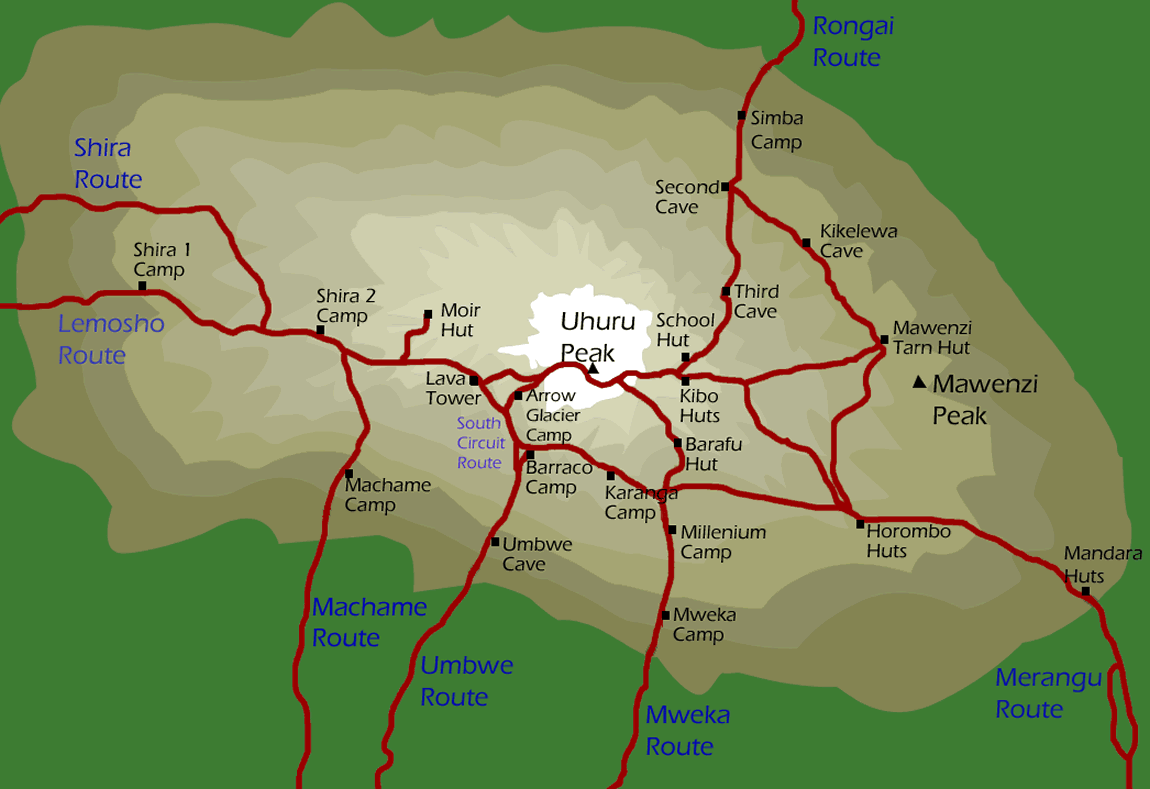 The Lemosho Route is a newer route on Mount Kilimanjaro that approaches from the west. It is a difficult and long route, but one that is favored by most reputable Kilimanjaro outfitters due to its smaller crowds, scenic variety and high success rates.

This know as Whisky route and popular after Marangu Route. Fairly crowded but offers lots of scenery. The Machame route also tends to be our most popular choice because the topography of the route itself is very conducive with good acclimatization and the like hood of summiting of this route is relatively high.

The Marangu Route is also known as the "Tourist Route" and the "Coca-Cola Route." This is because Marangu is the most popular route on the mountain, and thus is considered "touristy", and because the route is the only one that offers sleeping huts, which serve beverages like Coca-Cola, on the way.

The Rongai Route is the only route that approaches Kilimanjaro from the North, near the Kenyan border. Rongai's ascent profile is very similar to that of Marangu. It is one of Kilimanjaro's easier routes. The climb to the top is gradual and steady.

If Marangu have nickname Coca Cola route and Machame route Whisky route what does make Umbwe so unique and famous? Is the shortest route (24.35km) via Western breach route, steepest and hardest of the trails on Kilimanjaro but Machame is fairly steep here and there.